Tech
Read News on how Trans-humanism and other Tech is working to Promote Satan and the Mark of the Beast.
Time tracking can improved productivity..
​The Best Time Tracking Software for Windows. As you can see in the image I've added how the Program tracks each time you active on a specific app. It will give you a color coded breakdown of the activity also. For Away it is red and Green means active. For the Free edition there are some limits as to the data you can view but overall I feel this has great features for most people. 90 Percent of users probably wouldn't need more features than the free version. It also allows you to export your time into an excel file.
​


https://www.manictime.com/
​

Powered by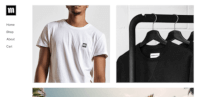 Create your own unique website with customizable templates.